AMADEUS BACHARI BIOGRAPHY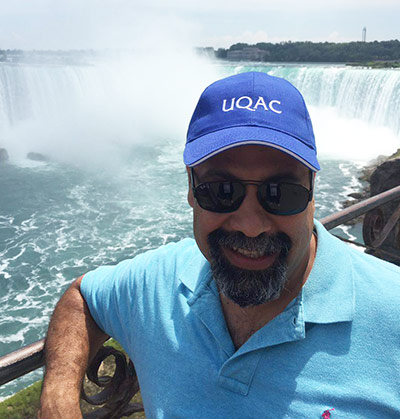 Capt. Amadeus Bachari was born in the year 1965. He completed his post-graduate degree in shipping and Trade from City University London, UK in 1994.
After several years of sailing on ocean vessels, he decided to pursue shipping and trade by establishing his own business in the field.
Presently, Amadeus Bachari, acts as president of two Canadian companies: Adascan Grain Corporation and Nilokay Trans Trade Inc. A Canadian export and trading company, Adascan Grain Corporation is actively exports Canadian pulses abroad, with a main focus on South America, the Middle East and the Far East. Nilokay Trans Trade Inc offers a wide variety of marine consultancy services. This company is active in ship purchase and sales, chartering, and shipbuilding consultancy.
He has over 30 years of experience in different areas of business and the marine including: trade, shipping, sailing on ocean vessels, lecturing at nautical colleges, and being a member of university scientific board. This has shaped him into a confident and strong willed person who maintains a delicate balance in both his personal and commercial activities.
Amadeus Bachari lives in Woodbridge, Ontario with his family of four.
His office is located at 304-9555 Yonge Street, Richmond Hill, ON, Canada.